The first black immigrants arrived in British Columbia from California in 1858. They settled in Victoria and on Salt Spring Island, but as the center of economic power shifted, some came to Vancouver in the early 1900s.
They made their homes in Strathcona, an east side, working-class neighborhood. Over the next thirty years, they were joined by black homesteaders from Alberta, who originally came from Oklahoma, and by black railroad porters whose jobs were tied to the nearby railway stations.
By the 1920s, the black community had purchased a church, started businesses and established a neighborhood where they could raise their families. At its height in 1940s, the black population in Strathcona was approximately eight hundred.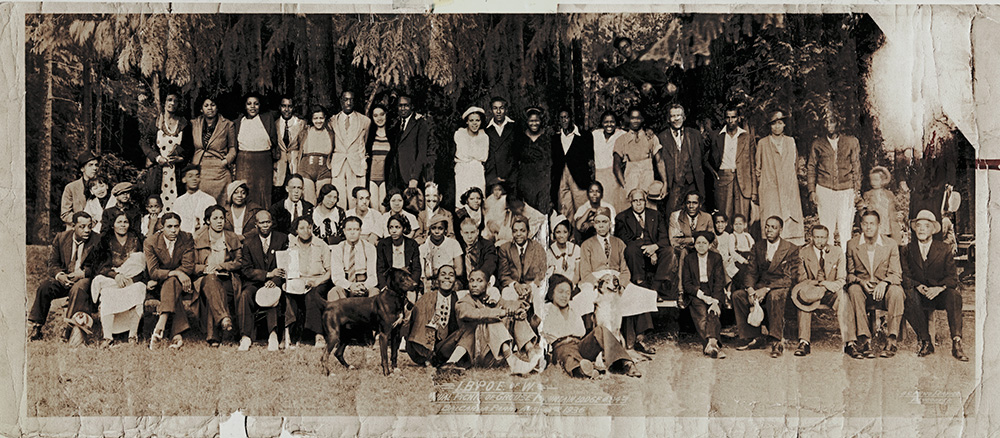 Fountain Chapel picnic, 1935 (Photo credit: Gibson family)
Over the years, blacks endured efforts by the city to rezone Strathcona making it difficult to obtain mortgages or make home improvements, and by newspaper articles portraying parts of the neighborhood, such as Hogan's Alley, as dens of squalor, immorality and crime.
In the late 1960s, a freeway was planned that would run through Hogan's Alley and Chinatown. The freeway was ultimately stopped, but construction of the first phase – the Georgia viaduct – was completed in 1971. In the process, the western end of Hogan's Alley was expropriated and several blocks of houses were demolished.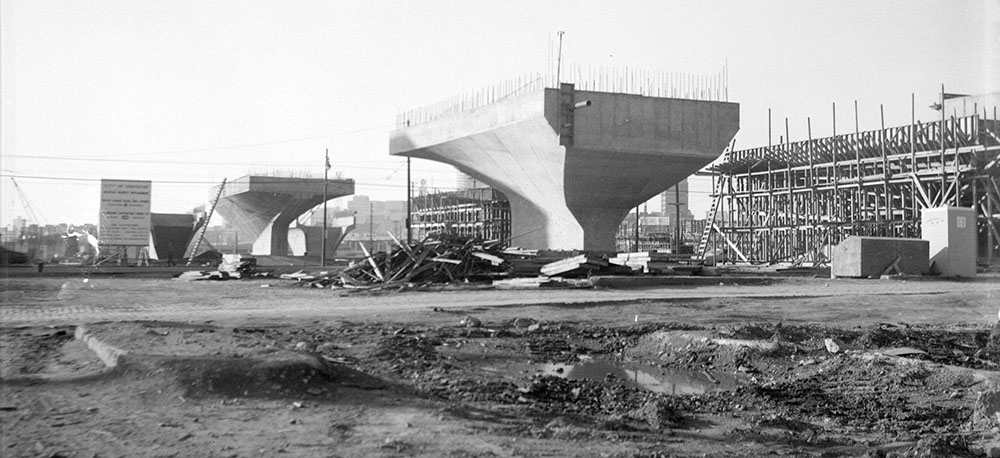 Georgia Viaduct construction, 1971 (Photo credit: CVA 447 – 374)
While a few blacks continued to live in Strathcona, by 1990 there was little left to indicate that there had ever been a black community there. Today, Greater Vancouver has a population of over 20,000 blacks who occupy the city at large, and hold no substantive claim to the old east side neighborhood.
But for six decades, the black community in Strathcona thrived – producing world-class athletes, musicians, entertainers, restaurant and nightclubs owners, entrepreneurs, community builders and political activists.
For a more comprehensive history and analysis of early black migration to British Columbia and of the black experience in Strathcona refer to:
"Go Do Some Great Thing" by Crawford Killian, Commodore Books, 2008
"After Canaan" by Wayde Compton, Arsenal Press, 2010