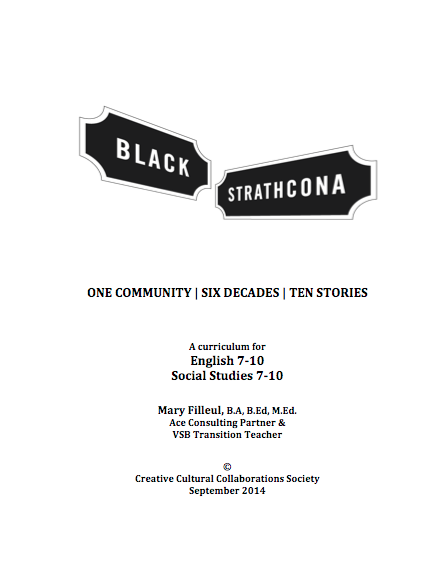 The BlackStrathcona project offers students a window into the social history and geography of the Black community in Strathcona.
The purpose of this study guide is to support curriculums of English Language Arts 7 – 10 and Social Studies 7 – 10 in British Columbia.
It could be used as a standalone unit for Black History Month. It could also provide a valuable local perspective for teachers using the novel To Kill A Mockingbird, as one example. As well, this project will be very relevant within a unit or theme of multiculturalism and anti-racism.
This guide was made possible through the generous support of Vancouver Moving Theatre, TD Then and Now and the Black Artists' Networks in Dialogue (BAND).